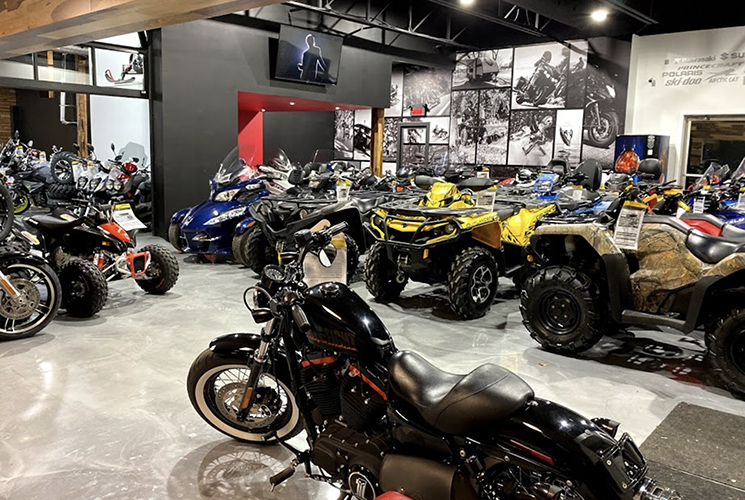 Entrust the sale of your vehicle to Récréatifs Rive-Nord!
Is your recreational or powersports vehicle no longer suitable for you and your family? Do you want to upgrade to a newer model? Does the idea of selling your machine yourself bother you? Or worse, does it scare you? Récréatifs Rive-Nord is there to meet all your needs!
From our store in St-Eustache, our team of experts will take charge of your vehicle and sell it for you. This means that all you have to do is leave your vehicle and its keys with us at the store, choose your new model and drive away with great pleasure! We offer a fast, professional and above all, easy service.
Our services include:
Evaluation and inspection by our experienced and certified technicians
Reconditioning of your vehicle, if needed
Refurbishment of parts and accessories, if needed
Complete cleaning
A place of choice in our inventory which is posted on our website and on other online sales platforms such as Facebook Marketplace, Kijiji, etc.
Our advisors provide visits, road tests and demonstrations to potential buyers
Why choose to sell your vehicle at Récréatifs Rive-Nord?
To easily get rid of your vehicle
For the peace of mind that comes from knowing your machine is in expert hands
For a quick sale that will allow you to move on to your next unit
And because you sure don't need an extra dose of stress!
---
Be sure to sell your recreational vehicle quickly and safely thanks to the consignment service of Récréatifs Rive-Nord, your trusted retailer in St-Eustache, in the greater Montreal area. Contact us!